CHOOSE YOUR ORDER
What would you do if you had divine power? What could you accomplish if God gave you the capacity to step outside your secular, banal life and fight in a secret world of supernatural power and spiritual forces. In the Adepts of God you get to do just that by exploring a hidden world of Light and Darkness. Choose an Order, acquire greater power by advancing along Degrees, and join various Chapters to gain resources and access to greater mysteries.
The world needs all the heroes it can get, good luck.
EXPLORE THE WORLD OF THE ADEPTS:
(A big thanks to Chris Petescia over at Freeimages.Com for providing the background image)
Latest activity
Photos and videos are a great way to add visuals to your wiki. Find videos about your topic by exploring Wikia's Video Library.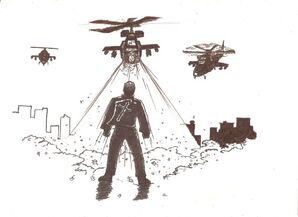 Community content is available under
CC-BY-SA
unless otherwise noted.